News > Mazda 3, Cape Town
Mazda 3, Cape Town
The Mazda 3 is a good looking car. It carries Mazda's now distinctive Kodo-Soul of Motion design. The sleek lines and sturdy fittings make for a very sporty hatchback and 4-door sedan, with an excitingly aggressive looking front. It's everything the discerning Cape Town driver needs to make driving here a real pleasure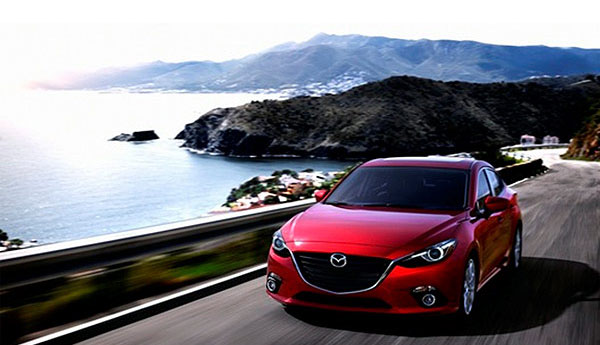 The 2.0 litre petrol engine is designed with SKYACTIVE-G technology, (available in a 6 speed manual or 6-speed automatic). The 2.0 litre 4-cylinder engine produces 121kW of power and 210Nm of torque using as little as 5.8 litres of fuel every 100km.

The Mazda 3 hatchback, as seen here, at the Blue Route Display has a refined engine which efficiently and effectively pushes out power, but also has a lighter body. The Mazda engineers and brains trust have used ultra-high tensile steel, which greatly reduces weight. They have also reinforced the body joints on the chassis with some original welding techniques. The result is a more rigid lightly body. Mazda's SKYACTIVE-G technology has really pushed the Mazda 3 above the rest of the pack, when you consider just its exceptional powertrain performance.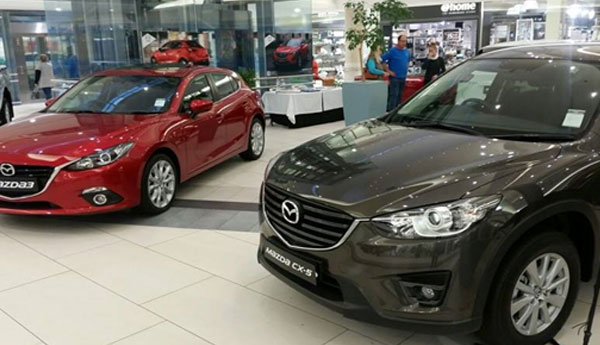 The compact Mazda 3 sedan corners well, the power steering is now fully electric (replacing the electrohydraulic system) with improved responsiveness. So the new Mazda 3 driving experience is superb.

The interior design is clean and the lay out is simple and minimalist. The front seats are well contoured to hold the driver and front passenger snugly while driving through the busy Cape Town CBD or the winding Western Cape wine route, from Franschhoek through Stellenbosch and Somerset West and all the way to Paarl.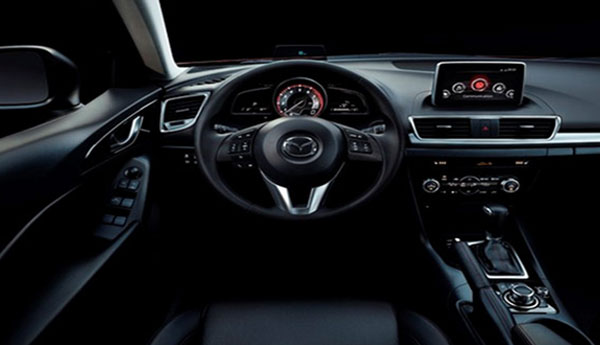 All models except base include the Mazda Connect Infotainment system, a 7-inch LCD touch screen, mounted on the dash which you operate with a simple rotary control. This system controls your audio, phones, apps and many other cool features and is easy to understand and use.

To enjoy the ultimate driving pleasure, check out our Mazda 3 deals, at Mazda in Cape Town. Come down to the Mazda Tygerberg Dealership and test drive the Mazda 3 today!