News > Mazda Cape Town Northern Suburbs, Tygervalley
Mekor Mazda in Cape Town's Northern Suburbs is one of the youngest dealerships in the Mekor group. It was the first Mazda-dedicated dealership in Cape Town, the first dealership to take advantage of the new dynamic Mazda brand and range of cars as it split from Ford distribution, and the first dealership to take delivery of the brand new Mazda models.
Meet the Mekor Mazda Cape Town Team
The Mekor Mazda Cape Town team bring together a wealth of experience from within and outside the Mekor group. They all have a passion for the new Mazda range and a desire to offer the best possible customer service as the first Mazda Cape Town dealership!
Kevin Vianello Mazda Dealer Principal
Kevin Vianello has 25 years' experience in the car industry with 4 of those years being with Mekor, previously as Sales Manager at Honda Cape Town. Starting as a valuator, Kevin has worked his way through the ranks to become Dealer Principal. In his spare time Kevin likes to stay active with motocross, waterskiing and wakeboarding. Kevin sits behind the wheel of a Mazda BT-50 to and from his home in Pinelands, as he enjoys the space and the fact it's so comfortable to drive.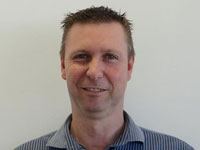 Kevin Pike Mazda Sales Executive
Kevin Pike has been in the car industry for 14 years. Drives a Mazda 3 1.6 Dynamic from his home in Somerset West to work in Tygervalley. At the weekend he enjoys spending time in the peaceful Franschoek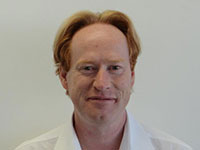 Annelee Arendse – Mazda Parts Manageress
Annelee is one of our most experienced team members with 20 years of experience in the industry. She started her career in Parts with the Midas group and joined Mekor Mazda soon after it opened its doors. She drives a Mazda 3 to work from her home in Kuilsriver, and loves her new car. "It's not just a car… it's a MAZDA!!!" she says. When she can she likes to spend time with the family by means of getting out of Cape Town and taking the family on outings in her Mazda 3 to Stellenbosch.
Come and visit Cape Town's first specialist Mazda dealership – you'll find our enthusiasm for Mazda, like your own, is second to none.